We have over 50 Systems around the world in 7 Countries
Below are a few of our Customers

"3DM has an unparalleled understanding of not just the mechanics and technicality involved in building the finest CNC's in the industry but an awareness of how these elements work in concert to meet the needs of the artist."

Dane Hantz
Owner Paragon, VULCAN, Convex engineering
Boardroom International 'Best Shortboard Design' champion.
180 Roymar Rd Ste H Oceanside, CA 92058 / (760) 317-6901 www.paragonmilling.com
Precision Shaping Service
"Everything came out amazing and your craftsmanship is something to be admired.  We thank you for everything and it has been an honor to do business with you."           JOSH DARLING    www.precisionshaping.com
15531 Graham Street, Huntington Beach, CA 92649 / Phone: (657) 464-3184
Boa Surfboards- Panama
[nggallery id=4]
Waters Edge SUP, Florida
Master Shaper/Designer Erie Peeples with a fresh board of the 3DM Surfboard Shaping System. Erie is the shaper/designer for Waters Edge SUP as well as his own label Erie Surfboards: www.eriesurfboards.com
Lawton Hall-
The Surf Boardroom, Florida
Channel Islands Surfboards
[nggallery id=3]
Robert Braun- 2 Systems
Blue Shed Shaping, Washington State [nggallery id=5]
Maneuverline- Japan

American Surf Industries- Costa Mesa, California
JC Hawaii- 2 Systems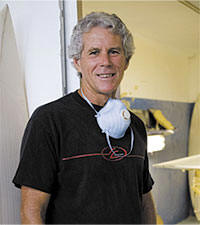 John "JC" Carper has been shaping and designing surfboards for over thirty years. Gaining experience by following the ASP Tour all over the world, John has put in the hard work and commitment to working with professional surfers that has built him a reputation that is respected worldwide.
JC has devoted most of his life to building and studying surfboards, and has shaped for a number of well-known labels, including Surfboards Hawaii, Lightning Bolt, Island Fusion, Rusty and Hawaiian Island Creations.
As a shaper, John likes to shape boards the way he wants them to be surfed – fast and radical. He strives to design boards that will challenge a surfer, whether beginner or touring professional, young or old.
The accumulation of John's entire life experience is at the core of his own surfboard company, JC Hawaii. With two main factories, one in Haleiwa, Hawaii and the other in Garden Grove, California, John is able to control production of his product, insuring the highest quality surfboard possible.
Mark Nelson Sailboards- Maui, Hawaii




Pat Ryan Surfboards- Hermosa Beach, California

February 2012
I have had my 3DM System for ten years now. What a Godsend! The thing is so reliable and accurate. The new clamp-less rigging system is so easy and effective. I have always gotten great customer support and couldn't be happier.
Pat Ryan   
Southeast Board Company- Florida


Barry V Surfboards-
Huntington Beach, California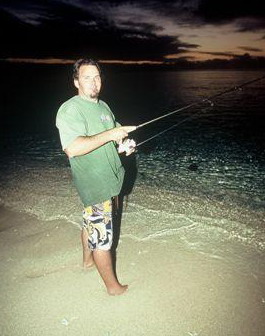 I have been using my 3DM Machine for many years now, and I am still as pleased with my investment now as I was when I first purchased it.
My machine does not discriminate between foams-it cuts them all equally! I have also been cutting EPS –Extruded Poly styrene foam without more than a few minor adjustments.
John Yow has been unbelievably helpful and patient during my initial learning process. He consistently updates me on new developments in the scanning process and software capabilities. He has an incredible quick response time when I call him for any questions
If you are interested in investing in a 3DM machine by John Yow, but have any questions, I will be glad to answer those questions or show  you my machine, so that you can see how smoothly it runs and how user friendly it is.
Barry Vandermullen (714) 939.4304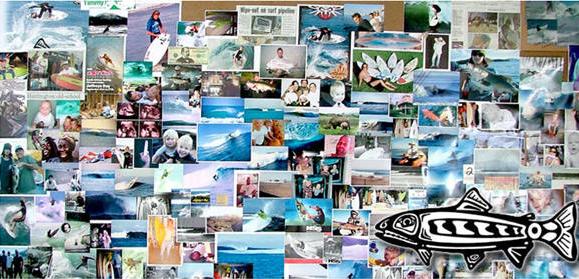 Ian Wright-
Aftermath Surfboards, California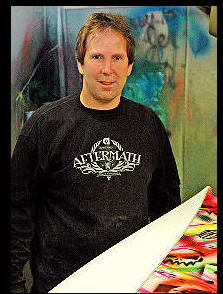 Ian Wright,
Owner, Aftermath Surfboards
George Gall-
Plus One Surfboards, San Diego California
South Coast Foam and Fiberglass- Gold Coast- Australia

Coney Boards- Sydney, Australia
Chonis Surfboards- Bilbao, Spain
[nggallery id=2]